Services & Rates
Bliss Body Integrated
The client's needs will dictate the modality and choice of pressure combined with soothing ayurvedic oils and the intention to create a *Bliss Body experience. Worries disappear. Clients often experience resonant waves of wellness, being relaxed during and energized following a Bliss Body experience.
An Integrated massage can often address the various needs of the body in one session. Though it is important to know that long-held tension and stressors may take multiple or many sessions to release, balance and reintegrate your body's neural re-education, communication and systems. From light to medium to deeper pressure, massage can address many imbalances in the body. Lymphatic Massage lightly brushes the skin surface and moves the lymph to improve your Immune System. Swedish Massage warms, softens and prepares the tissues to relax, release, and rejuvenate. Neuromuscular Technique invites nervous system(s) reintegration, postural realignment, and deep, conscious relaxation. Sports massage or Trigger Point techniques benefit specific overworked muscles, hypertonic muscle pain, points of tension or pressure, pain referrals or injury relief, as well as pre- or post-performance adjustments. An Abundant Wellness Integrated massage incorporates yet is not limited to: Swedish, NMT, Sports, Trigger Point, Lymphatic, joint-freeing range of motion, Reflexology, Craniosacral Therapy, breathwork and structural yoga, as needed, for an individualized massage.
*Bliss Body can be a place of calm serenity and tranquility or an intense connection with joy, or release of sadness/grief via Body<>Mind<>Emotions<>Spirit<>Unity.
Infinity Massage
An Infinity Massage integrates a Bliss Body with a thorough 20-minute complete Range of Motion of each of the body's joints or a focused 20-minute client's choice area and modality. The intention is for the client to have an extended and deeply relaxing session of massage therapy. A warm foot soak and tea are provided for the first and following sessions, if desired.
Swedish Massage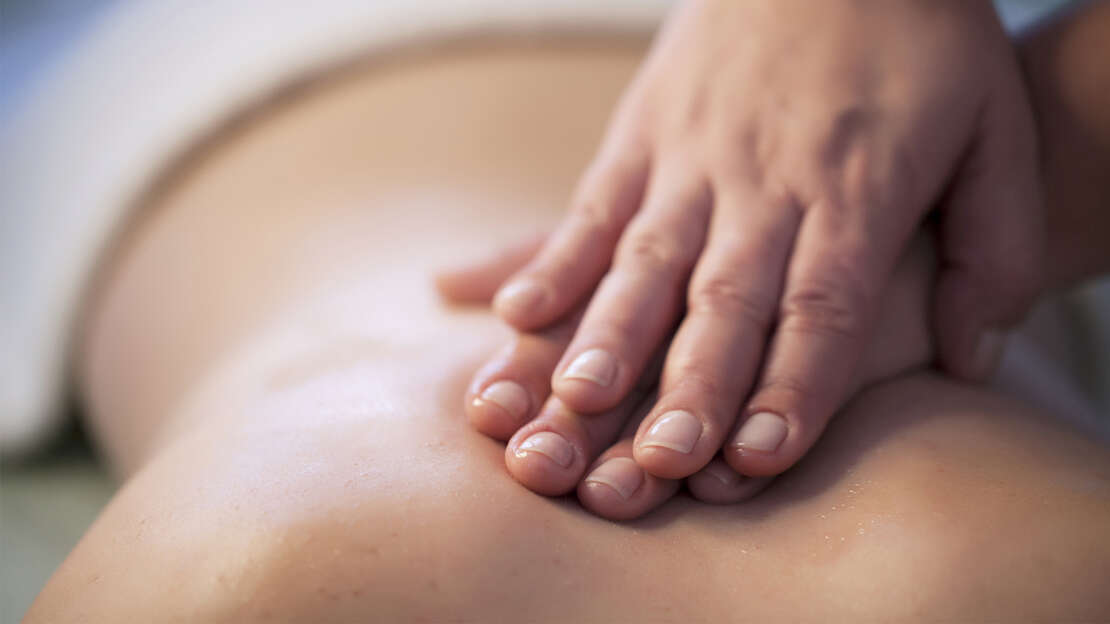 Clients frequently report feeling both relaxed and energized following a Swedish Massage, which is a very relaxing and therapeutic style of bodywork, with from light to deep compression techniques. It begins at the peripheral nervous system with detailed work on the feet, legs, hands, and arms, and completes at the central nervous system: spine and cranium. A Swedish technique full body therapeutic massage combines oils or lotion with a warming, energizing and soothing array of strokes such as effleurage, rolling, kneading, friction and percussive tapping to help the body improve its circulation, oxygenation, muscle and joint loosening work, mental relaxation and "rest and digest" and respiratory/circulatory benefits. The benefits of this type of bodywork are wide-ranging and include relief from aches and pains, deep relaxation and relief, decreased stress levels in the body<>mind<>emotional layers, enhanced mental clarity, vitally improved appearance, and greater flexibility of body and mind.
Neuromuscular Therapy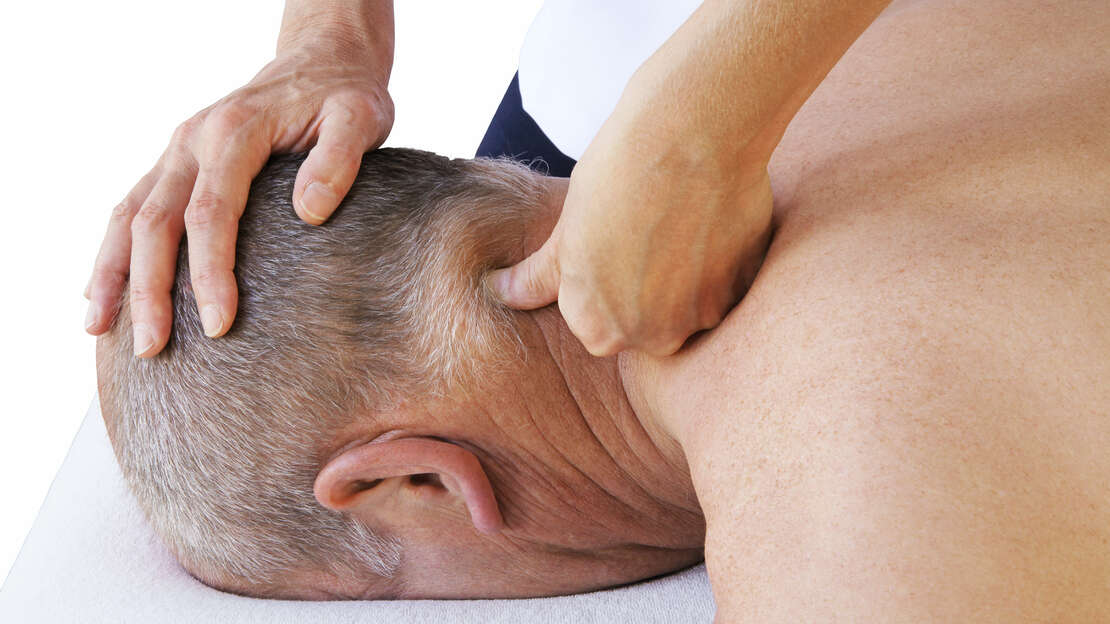 Neuromuscular Therapy (NMT) is a system of massage techniques that were developed in the 1930's by Dr. Stanley Lief in England. NMT uses a holistic approach towards healing, emphasizing and stimulating the body's natural ability to heal itself. NMT enhances the function of neural pathways from the central to the peripheral nervous systems and supports postural realignment. NMT enhances communication between the sympathetic and parasympathetic nervous system and accelerates the overall healing process by facilitating the release of endorphins.
Sports Massage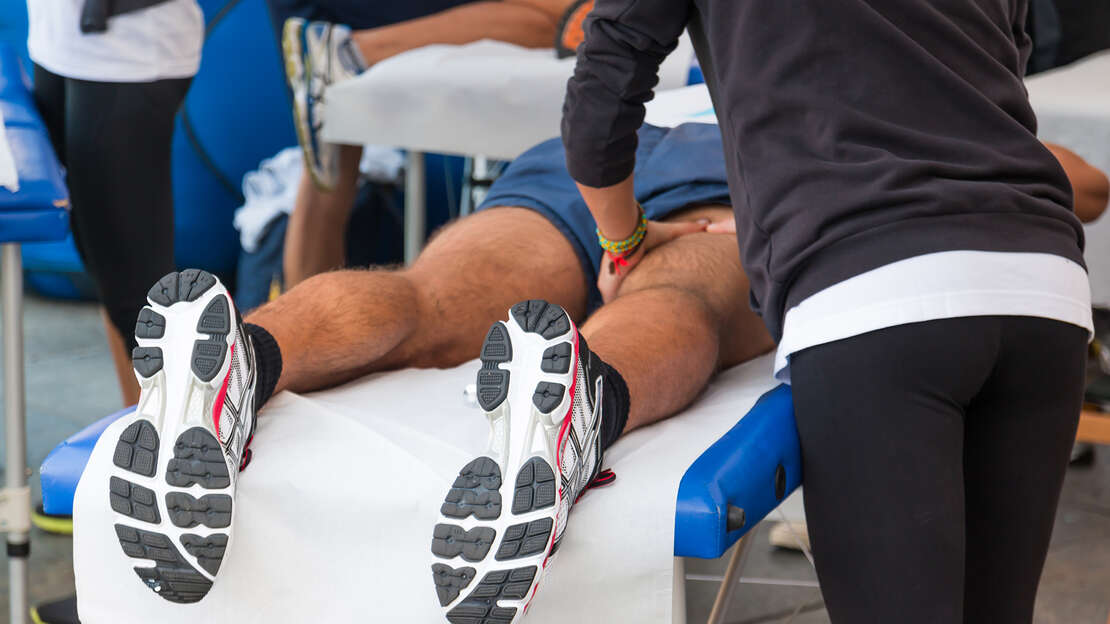 Sports Massage is a type of massage designed for highly active people who engage in athletics. Engaging in sports can be harsh on the body, may lead to overworked muscles, and can lead to injuries in both the short and long term. Sports Massage enhances performance and prolongs a sports career by helping to prevent injury, reduce pain and imbalances in the body, relax the mind, increase range of motion and flexibility, and dramatically improve recovery rates. Sports Massage is also highly effective for pre- or post- event bodywork, and in aiding the rapid recovery of an athlete from an injury by encouraging greater structural and kinesthetic awareness and in turn promoting the body's natural lymphatic (immune) flow and function.
Lymphatic Drainage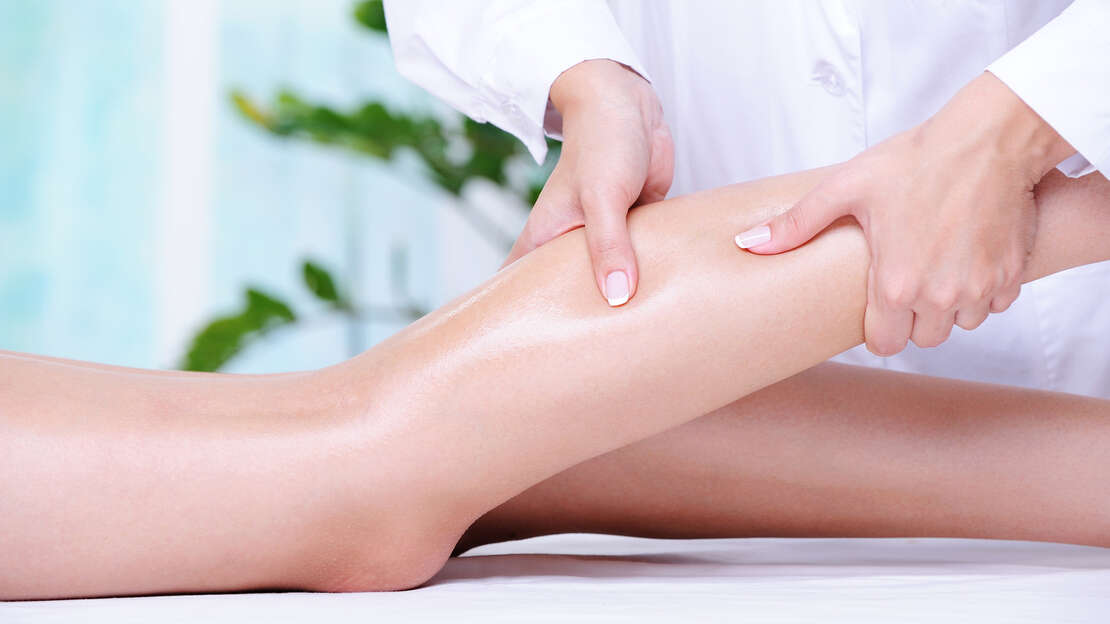 Lymphatic Drainage Therapy lightly, precisely, and rhythmically moves the lymph through the body, especially relieving pressure in swollen areas of the body, and enhancing the lymph flow and functioning of the immune system. As both a preventative and remedial technique, LD can be used for a wide range of purposes including faster recovery from injury or illness, reduction of swelling and discomfort from lymphedema, and strengthened resistance to illness. The treatment is a 50 minute light manual brushing technique followed by 15 minutes of quiet, deep relaxation on the table.
Dreamy Lymphatic Facial Massage+
Your lymphatic system flows just underneath the skin and with whisper light manual redirection technique (without products) the fluids flow, cleanse, and increase your circulation to bring out your skin's natural glow and beauty. 30-40 soothing minutes will be dedicated to lymphatic technique of your face, jaw, neck, and collarbone area. The additional 25- 35 minutes will be focused on the area of the client's choice: cranial-sacral gentle hands-on; shoulders, neck & cranium; upper back and neck, or lower legs and feet or other specified area of need.
Extra fluids and blocks in the sinuses will be addressed, warmed, softened, brushed and cleared with sensitive manual therapy. Puffiness, tiredness, and swelling around the eyes, cheeks, mouth, ears, and jaw will be lightly worked and have visibly glowing changes to the skin and changes in the fluid retention. Clients report feeling relaxed, relieved, renewed, and looking years or decades younger! The visible changes of the dreamy lymphatic facial massage are breath-taking!
Reflexology
15 - add on minutes: $20.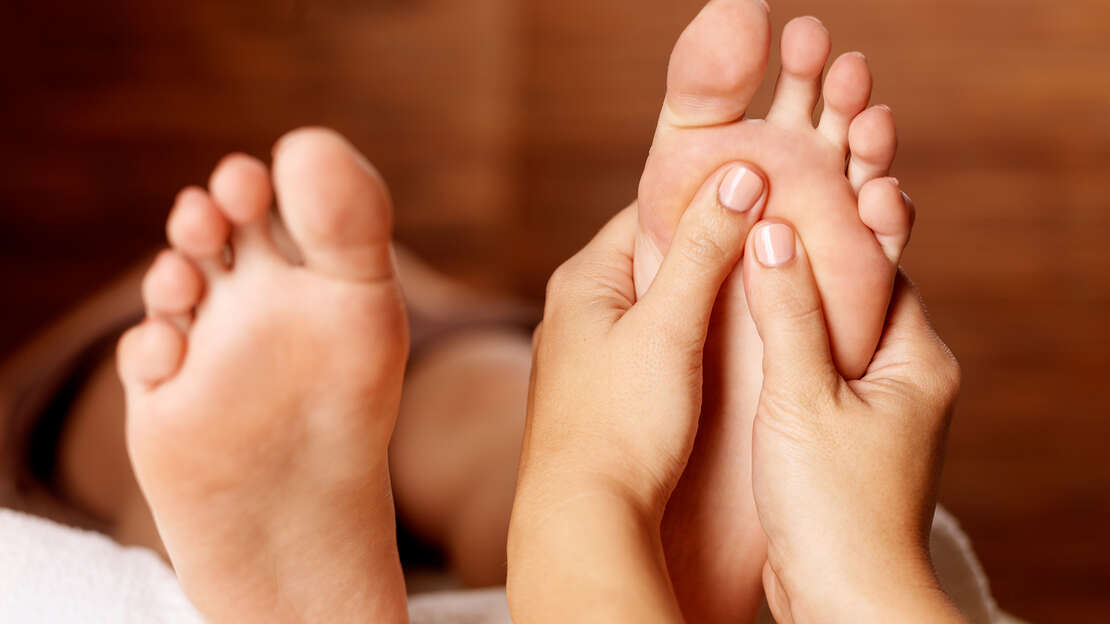 Reflexology is a type of bodywork that focuses on applying pressure to the specific nerve zones in your feet. Unlike other foot massages that intend to mostly relieve tension in the feet themselves, reflexology is a far more in-depth science that aims to harmonize your entire body through the zone system and the unilateral reflexive pathways and bi-lateral neurological pathways to and from your brain. According to reflexology, every part of the human body is mapped into your feet, hands, and ears. Reflexology treatments have been found to be highly effective for conditions such as allergies, headaches, hypertonicity, and depression.
Trigger Point Therapy
65 / 88 minutes: $80. / $100.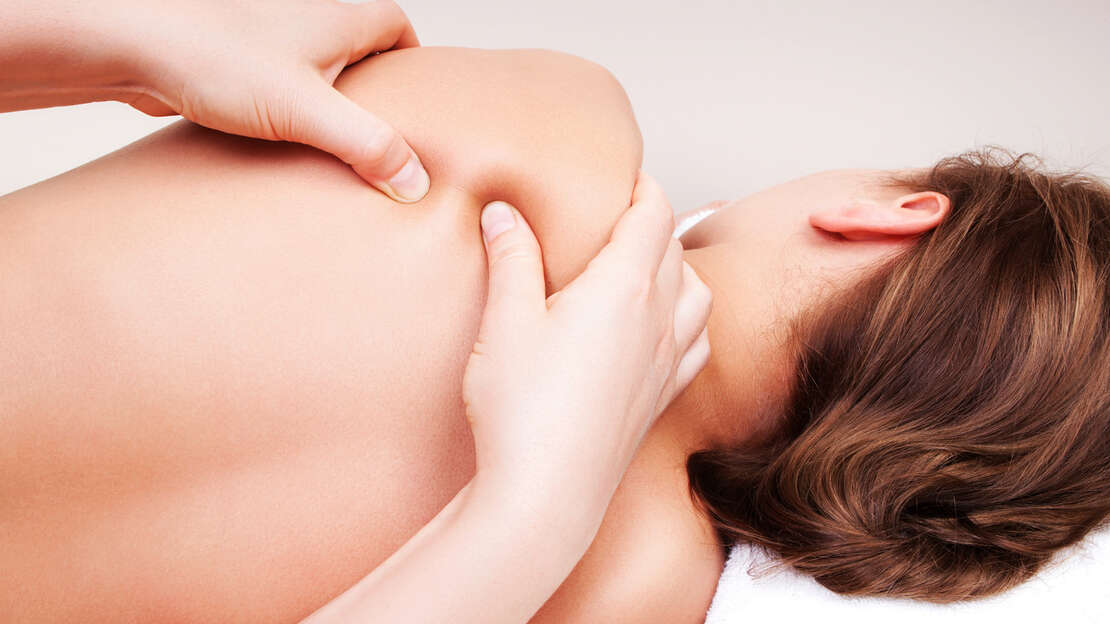 Integrated Trigger Point Therapy is a style of bodywork that focuses on finding, stimulating and releasing "trigger points" that cause reflexive or neurologic referrals of pain or movements in your body. Trigger points are tender areas of tension similar to acupressure points, except they occur in the belly of the muscle rather than along the energy pathways of the body. These nodules or "knots" are built up throughout a person's life due to physical, mental, and/or emotional stress. During a session, focused pressure is applied through a variety of techniques in order to release your trigger points. This process can be quite painful at times, yet the effects are lasting and profoundly transformative. At Abundant Wellness Trigger Point Therapy is integrated with specific range of motion movements for assessing the musculo-skeletal systems, Swedish for warming the muscles, NMT for neuro-muscular release and reintegration, and Sports techniques, as needed. One session can provide structural, postural and functional improvements, yet it will likely require more than one session if tension and stressors have been long held.
Aha! One area Relax & Release
One area of specific ease and release work, such as:
Upper back, neck and cranial therapeutic massage;
OR
Feet, ankles, lower legs and knees integrated massage.
Yoga Nidra - Deep relaxation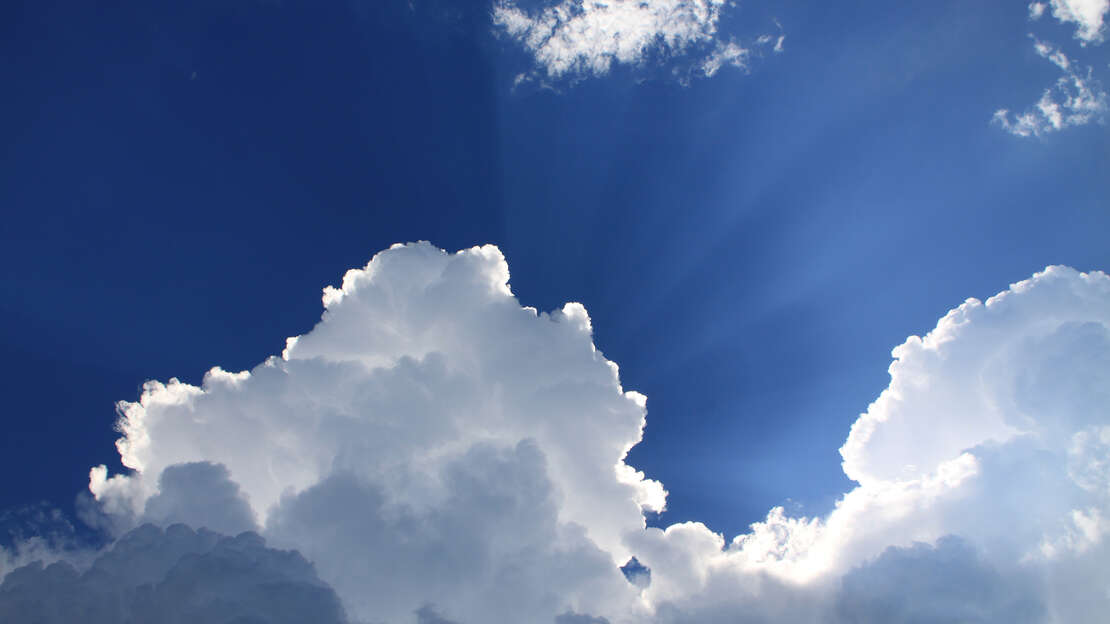 Integral Yoga Nidra is an orderly system of guided, deep. conscious relaxation practice. Guided sessions will lead the practitioners to the potential for body-mind-emotions-spirit to release and relax, to let go, maybe even to float, as well as a system to train for a lifelong deep relaxation practice Layers of self-awareness are one by one identified, invigorated and released: physical, pranic (breath), mind-stuff, and layers of inner self-awareness. This can allow one to experience deep, conscious relaxation while releasing cognitive and neuro-musculo-skeletal holding patterns (and pain or trauma) from work, sports, family, or imbalances (over- or under-functioning). Benefits include: engaging the parasympathetic (rest & digest) response and thus enhancing the body's innate capacity for healing and well-being of all systems; 20 minutes of conscious relaxation = a 3 hour nap. The practice of Yoga Nidra releases tension and holding patterns and can ease anxiety, fear, pain, sadness, grief and even trauma through regular practice and/or along with massage therapy. One or two guided sessions will leave the client with an experience and a system to train for a lifelong deep relaxation practice.
COST: $60. per 45 minute session per one client; $70 for 2 - 7 practitioners + $10. per each additional person. Larger family and group rates to be negotiated. Events and groups of 50 and more are welcome!
Hatha, Pranayama, Meditation & Yoga Nidra Integral Yoga classes (all 4 practices in one yoga class): $80 per hour and $100 per hour and a half for up to 7 people + $10/person for additional practitioners. The hour and a half class includes a 20 minute Yoga Nidra followed by 2 - 10 minutes of seated meditation. The travel fee will be $3/ mile from the villages of Bethel, Maine or Islesboro, Maine.
Yoga Class description: Multi-level Integral Yoga Class is a classic deep stretch yoga sequence with mindfulness of movements of your spine (flex, extend, lateral reaches and twists), structural/postural balancing, stabilizing and "weightlessness", joint-freeing sequence, classic held poses and deep stretch to lengthen and strengthen, body-mind-breath working together with awareness to "breadthen" your experience, expansion and release, and deep rest and relaxation following each posture to allow specific organs to benefit from massage, release and cognitive visualization. No matter your level, each practitioner receives 100% of the benefits. This practice benefits and speaks to not only the neuro-musculo-skeletal systems, but the visceral organs, fluids, flow, molecules and vibrations of each body's systems.
Improve Sleep~Good Night, Moon!
Good Night, Moon! Improve Your Sleep Session <>Prep for Sleep with self-care rituals for Body-Mind Restoration<>
Prices: * $60 (45 mins), $75 (65 mins), or $95 (88 mins) .
Sweet dreams for your abundant wellness. Effective sleep is the most effective element for you to achieve your abundant wellness.
Sleep preparation rituals and learning new skills may make a world of difference for your sweet dreams. Tho' you sleep, your body's molecules are vibrating, healing, and taking care of you. Thus, maximizing the 8 hours for your body-mind healing supports your vibrant all-around wellness.
You have found a custom sleep preparation experience that will naturally and scientifically support your health and wellness. This is a fully clothed session, includes a Health History, Wellness Questionnaire, and discussion, with 50% of your session on a heated table. It is recommended to choose the 65 minute or 88 minute session for your first Sleep improvement session, but I can work with the shorter session if that is what works for you. Each experience will take care of your needs. One session may be enough, or you may need several or a 4-pack, depending upon your re-training needs. This is a skills-based and hands-on session. There are plenty of sleep skills to learn.
Your session includes the most essential elements for your own sleep needs and may include:
*Individualized strategies for your improved sleep ~ evaluating, adapting, and adjusting your bedtime rituals;
*Structural/Postural; Position of comfort; Jostling; Tension and release; Manual adjustments; Self-care for trauma, anxiety, worries, depression, sadness (please request extra help for these areas of need)
*Yoga Nidra and Letting go of "Mind-stuff"; Layered letting go processes
Each session will include:
*At least 50% of time on the heated table for structural/postural/supportive adjustments; position of comfort; Jostling; guided Yoga Nidra (deep relaxation system); trauma self-care if requested.
*Unscented- or lavender- experience of choice.
*A cup of tea and a take-home herbal tea of choice to try.
*Additional individualized and integrated massage therapies, as needed.
*Bed-time story suggestions, if requested.
~Abundant Wellness and all-around healing for your satisfying sleep. Sleep and deep, conscious rest are natural gifts that you can learn to access each night or day. Sleep is our natural order once our sleep needs are clearly met. In honor of your sleep, I hope to work with you. ~ Abundant wellness, Kara
Danskinetics
DANSKINETICS is Moving with Joy! For private or public celebrations or events, wedding showers, birthdays, anniversaries, organizational team building or wellness training days. This is an un-choreographed class in which you will be inspired to move to the music and rhythms: sometimes simple, pedestrian movements, sometimes stretching with ease, and sometimes with reach, sometimes being still and centering yourself. It is a social, kinesthetic, warming, even HOT experience with inspiring and moving music, movement and then stillness for a Bliss Body 65 minute session. The class progression has you move through all your chakras ~ unblocking, stirring, whirling, and then centering the energy centers of your body. The class winds down to a centering, calming, and peaceful finish through longer held yoga postures and stillness. All movements may be practiced on your feet or in a chair. The health benefits of this class are immeasurable. Needs that may be met: ALL SYSTEMS GO! Cardio-respiratory- lymphatic flow and skin glow- musculo-skeletal and joint- freeing ~ neural and digestive stimulation and calming ~ move into your parasympathetic, "rest and digest" mode as you relax into fun movement. Give it a whirl! Your Joy, Health and ,need to Dance in a Wellness Circle are calling you! This class can be booked as a single event or a series of classes. $75 for up to 8 people; $10 per each /add'l person. A travel fee will apply if location is more than 7 miles from the village.
Chair Massage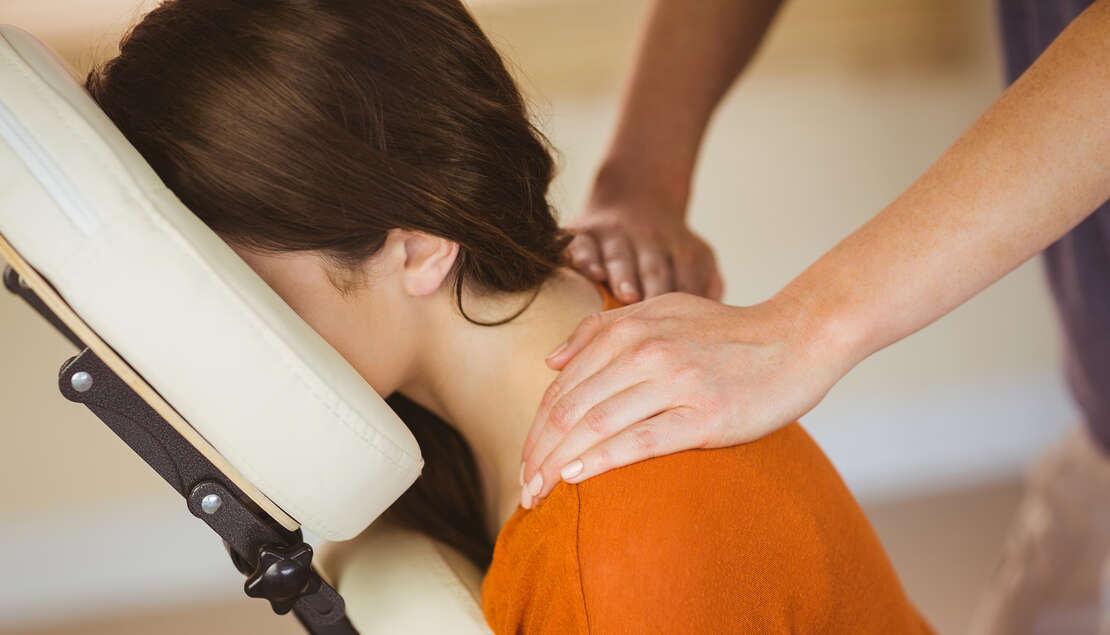 Chair massage is a popular way of relieving stress and releasing tension right in your workplace or home. You receive your massage in a specialized ergonomic chair, which I bring to your location. So far this chair has been effortlessly comfortable for every body that has received chair massage on it. In addition to the usual health benefits of massage, another benefit of chair massage is that it is done over the clothing. With seated massage, you can avoid the discomfort and awkwardness that you may feel in disrobing for a traditional massage. Also, chair massage sessions are usually shorter than traditional massage, making it convenient enough to fit into your busy schedule. Chair massage is perfect for a weekly or monthly corporate wellness day, quarterly retreat, birthday, family or friends' gathering, wedding party, anniversary or retirement party! Please contact Kara if your company or family would like to discuss a bi-weekly or monthly corporate wellness day or a one-time special event. Minimum of 5 - 8 clients plus travel and set up costs ($50 - $75 for local Bethel or Islesboro businesses / homes).
Soothing Touch Senior Massage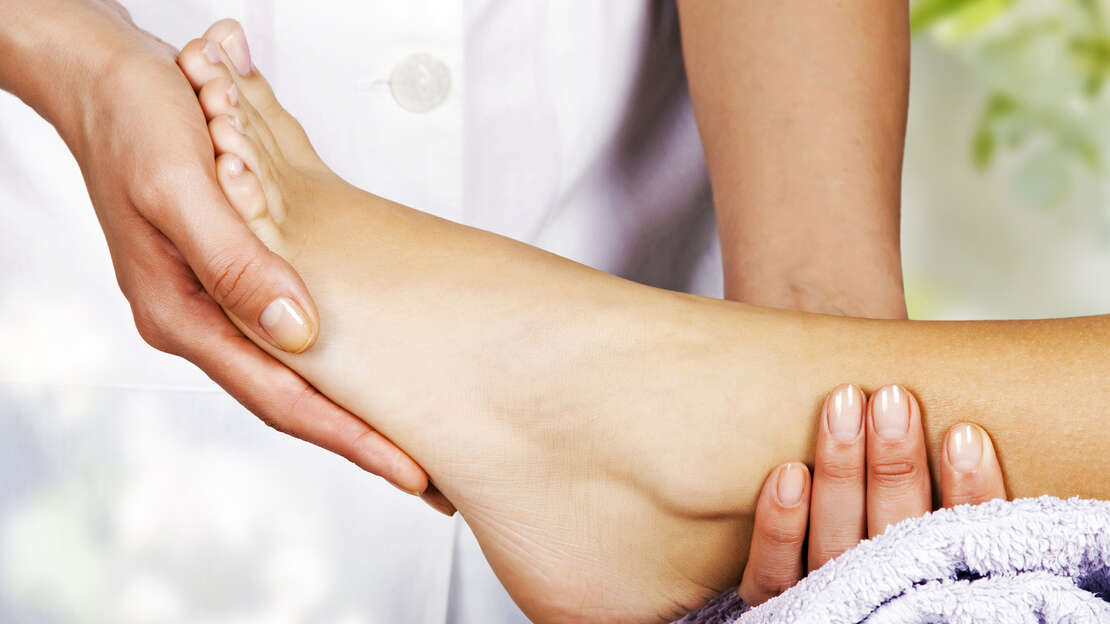 Soothing touch massage for seniors is a form of massage designed to meet the specific needs of the physically challenged or elderly population. It helps to improve blood circulation, relieve pain, increase range of motion, and provides a positive social connection. If you are elderly or physically challenged, Soothing touch massage can help you maintain and improve your overall health, as well as regain certain physical functions that have been reduced due to physical limitations or aging. In addition, since the elderly or physically challenged may not typically receive enough physical touch, this massage can also help alleviate symptoms of loneliness, anxiety, or depression.
Pregnancy Massage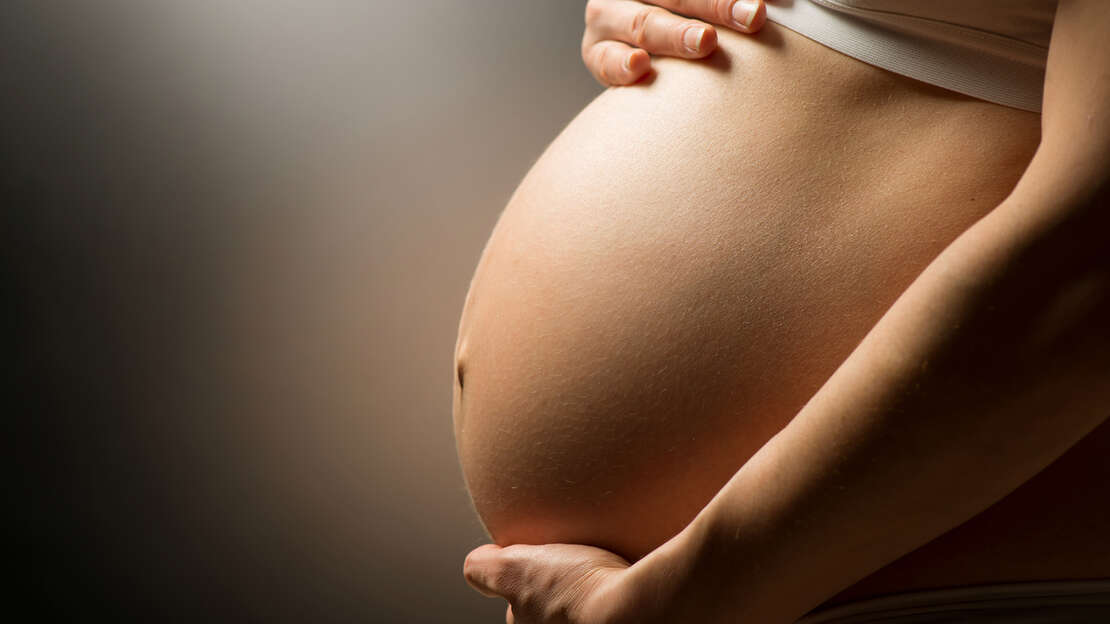 Pregnancy Massage is a supportive style of bodywork designed specifically for pregnant women to have a luxurious time of deep relaxation, breathing and gentle therapeutic massage with soothing oils. Pregnancy is a time when a woman's body endures tremendous stress due to dramatic physical and emotional changes. It is a time when women and their bodies need extra conscious and caring focus on wellness. Using various gentle techniques and soothing warmth and therapeutic oils, Pregnancy Massage helps release the discomfort that may be experienced during some or all of pregnancy. The benefits are profound, including the relief of joint pain due to extra weight and postural imbalance, improved breathing and relaxation, and emotional support. Bliss Body Hour (65 minutes) or Infinity Massage (88 minutes) are available to custom design with extra pampering for Mamas after the first trimester.
Health History & Treatment Plan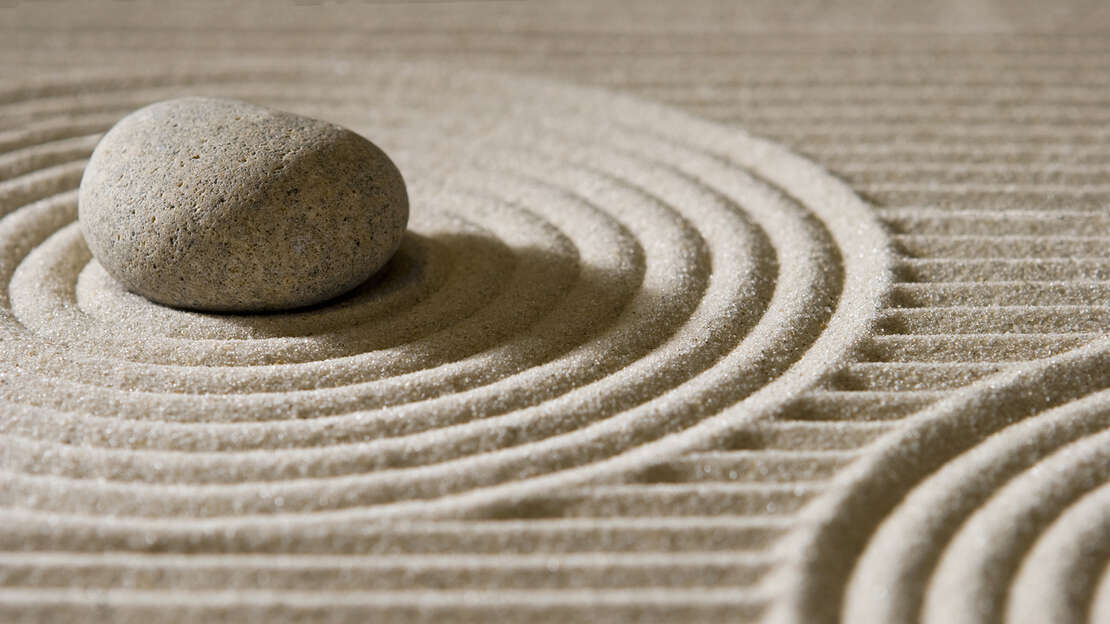 FREE and accompanied by a warm foot soak for first-time clients. The first session has 30 minutes planned in addition to the treatment time to fill out a Health History form and have a thoughtful discussion of client needs and preferences, the therapeutic modalities, and the benefits. There will be time for questions and a discussion, indications and contra-indications, and client goals for the initial session.
Infinity Tennis
Infinity Tennis for Youth and Adults is a fun way to warm up the body and the brain and to allow youth, teen and adult players to begin or continue a game that brings lifelong joy and uplifted social exchange. Proper warm-up, body mechanics, ready position, tennis technique, technical skills and drills, games, focus, balance, looking ahead and siting further out, movement on the court, keeping score of games, sets and matches, and game-changing tennis etiquette and exquisite communication skills are in balance with fun and fitness activities.
Massage in the Schools Program
Massage in the Schools Program (MISP) : learn in your home or at school. This is a family class and is available for $70 for 65 minutes or $88 for 88 minutes (Infinite giving to one another). This is a gentle practice with consent, with simple yet effective massage movements that may enhance your family's closeness and bring hands on support and connection to your daily lives.